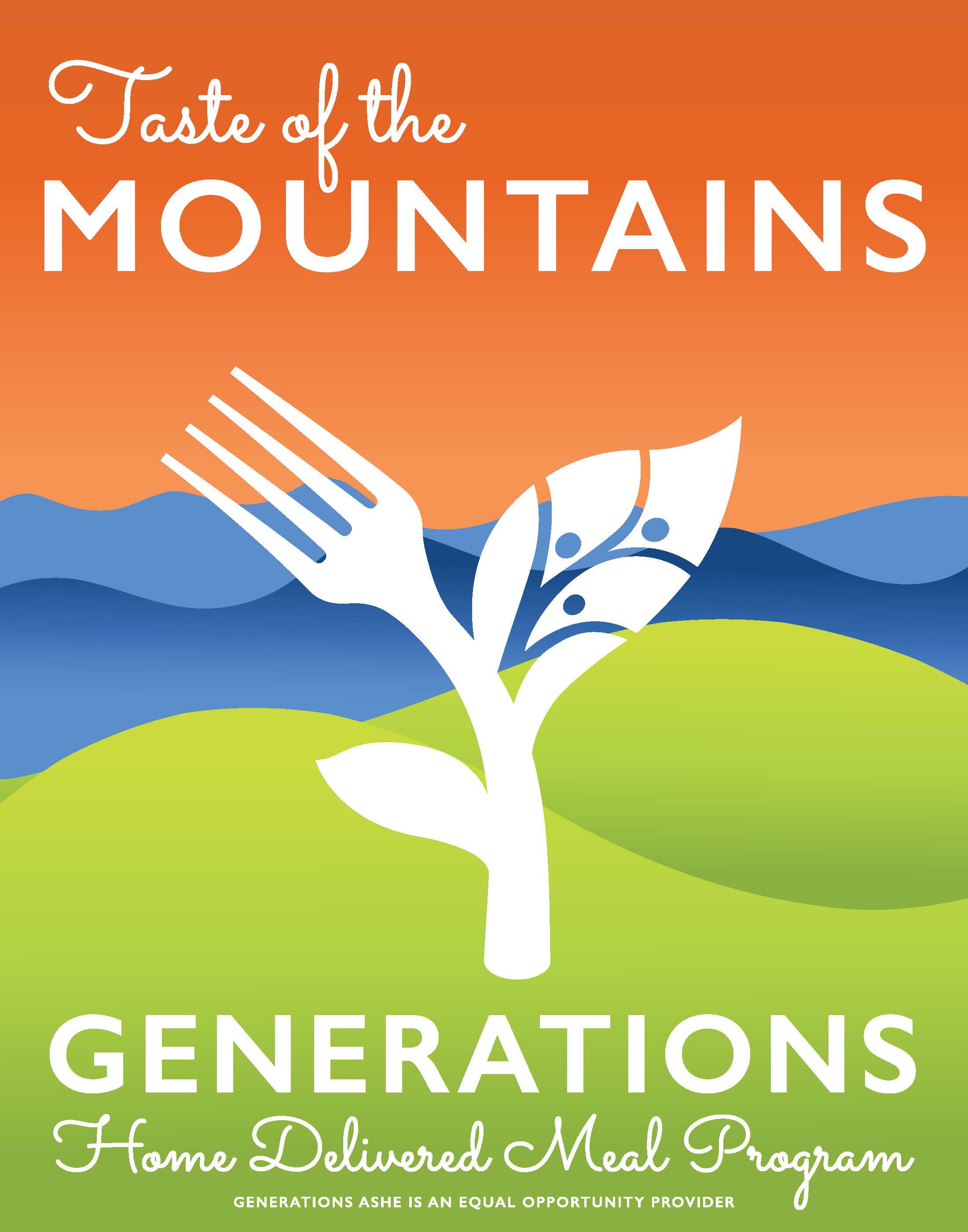 We are excited to once again hold our 13th annual Taste of the Mountains fundraiser, which is scheduled to take place on Thursday, October 14th, 2021.
If you have been a part of our fundraiser in the past, we are so grateful for your support of our organization and hope that you will once again be a part of this year's event! Due to COVID-19 and the many challenges it presented to not only our community, but particularly our restaurants, we did not hold this fundraiser during the 2020 year. In 2019, your participation helped us raise $4,717.80, providing 675 meals to those in our community needing a hot, nutritious meal.
If you are new to Taste of the Mountains, this fundraiser is presented by Ashe Services for Aging Foundation and directly supports the Home Delivered Meals program of Generations Ashe. Our Home Delivered Meals program enables home-bound adults who are experiencing challenges with meal preparation the opportunity to have a meaningful connection to the community through a hot meal and a friendly visit from one of our many volunteers each day. We currently have 35 wonderful volunteers that deliver meals over 7 routes throughout the county to 97 clients, averaging 475 meals each week. This fundraiser allows us to serve those who are on our waiting list as well as providing weekend meals to our clients so they will not experience a gap in food resources during the two weekend days.
Each fall, we ask local restaurants if they would be willing to donate 10% of their profits for either breakfast, lunch, dinner, or all day, on a specific date. Through this fundraiser we hope to not only raise money so that we can adequately meet our community's needs, but also help bring more exposure and business to your restaurant through promoting and advertising the event in an array of media outlets.
We hope that you will consider being a part of this wonderful fundraiser on October 14th. To participate is simple. Below is a Participation Form along with an event Agreement Form. Please complete these two forms and return to Bevin South either online, by mail, email or fax no later than Friday, September 17th, 2021. If you have any questions or need any additional information, please call Bevin South at 336-246-2461 or email bevinsouth@generationsashe.org.
We are so thankful for your support of this wonderful program! Thank you so much for your willingness to be a part of this most worthwhile event!
For Participants
For Sponsors